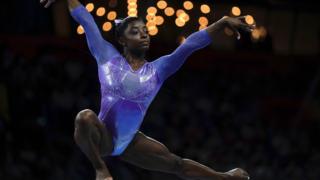 Getty Images
Simone Biles has become the most successful gymnast in World Championship history after winning yet more gold medals!
The 22-year-old American athlete took gold in the floor final and on the balance beam over the weekend
She now has 24 world medals under her belt, including 18 golds.
Former Belarusian gymnast Vitaly Scherbo was the previous holder of the title with 23 world medals.
Biles' impressive performance means she's won five gold medals at this year's championships which are currently being held in Stuttgart, Germany.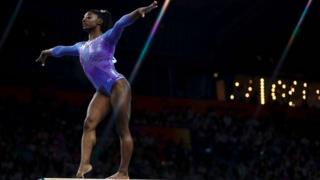 Getty Images
The gymnast has won team, all-around, vault, floor and beam gold at the 2019 World Championships - that's a lot of winning!
In total, Simone now has 29 combined world championship and Olympic medals, four short of the record held by Scherbo.