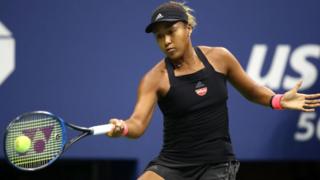 Getty Images
Tennis player Naomi Osaka, who ranks number three in the world, has said she will give up her US citizenship to represent Japan at Tokyo 2020.
The two-time Grand Slam champion was born in Japan before her family moved to New York when she was three - so she has dual American and Japanese citizenship.
Japanese law states that anyone with dual citizenship must pick one country before turning 22 and Osaka turns that age on 16 October.
She she has picked Japan. And she's not the only one to swap citizenship in the name of sport.
At the 2018 Games in Pyeongchang, South Korea, one in 16 athletes competed for a country other than the one where they were born.
Here are some of the sports stars who have made a choice of what flag to play under.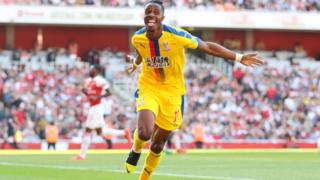 Getty Images
Crystal Palace winger, Wilfred Zaha was born in the Ivory Coast, in Africa. He moved to England at the age of four and played two friendlies for England, but switched to the Ivory Coast in 2016 after missing out on a place in the England team.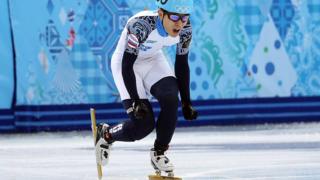 Getty Images
Victor An (or Ahn) was born Ahn Hyun-soo in South Korea. The speed skater competed for South Korea since childhood, but in 2011 he became a Russian citizen and raced for the Russian team. He won a further three Olympic golds at Sochi in 2014.
Ahn had no family ties to Russia but reportedly chose to compete for the country after a fall out with the Korean Skating Union. When he retired he moved back to South Korea.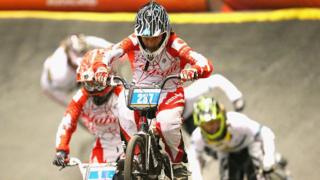 Getty Images
Brother and sister BMX riders Kai and Saya Sakakibara will be competing for Australia at Tokyo 2020, but they could have competed for Japan or Great Britain.
The siblings have a Japanese mother and English father and lived in Japan when they were children.
Saya, 20, is ranked 7th in the world. She's a four times World Champion. Kai is ranked 10th in world in the elite mens category.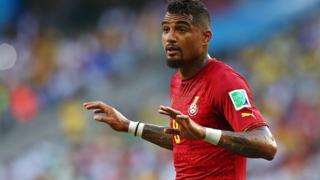 Getty Images
Kevin-Prince Boateng was born in Germany to a German father and Ghanian mother and represented Germany internationally at youth level. At senior level he later represented Ghana 15 times between 2010 and 2014 and took part at the 2010 and 2014 FIFA World Cups with the team.
His younger brother Jerome Boateng played for Germany at UEFA Euro 2012, Euro 2016, 2010 World Cup, 2014 World Cup, and 2018 World Cup. In the 2014 World Cup the brothers played against each other - Kevin-Prince for Ghana and Jerome for Germany.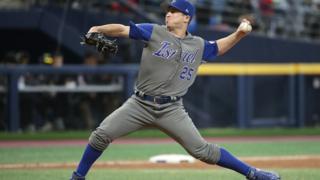 Getty Images
There are only about 1,000 people who play baseball in Israel but that hasn't stopped the country from looking to compete in sport at Tokyo 2020.
At least ten American professional ballplayers have got Israeli citizenship under the nation's Law of Return. After a 11-1 win over South Africa at an international tournament in Italy, the team has qualified to compete in Tokyo 2020.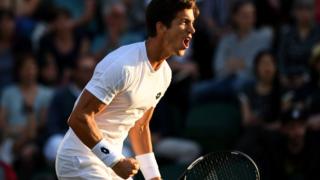 Getty Images
Aljaz Bedene was born in Slovenia, but was made a British citizen in 2015 and played for Britain. In 2017 later decided to switch back to Slovenia so he could compete in 2020 Olympics.
Jazmine Fenlator-Victorian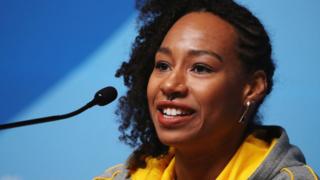 Getty Images
Jazmine Fenlator-Victorian's first Olympics was in 2014 in Sochi. She competed as part of the U.S. Olympic Bobsled team, but for the 2018 Winter Olympics she chose to compete under her father's nationality of Jamaica.
Fenlator-Victorian switched teams in 2015, hoping that the move would help attract more females and those with diverse backgrounds to bobsledding.