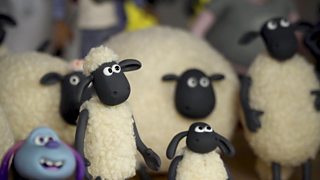 Shaun the Sheep back with a 'baa-ng' in Farmageddon
In the latest Shaun the Sheep movie, everyone's favourite farm animal goes on a mission to help an alien visitor find their way back to their home in space.
But things don't quite go to plan - in true Shaun fashion.
Check out our video to hear more about the movie from its directors Will Becher and Rich Phelan, and their team, who reveal just how the film was made.
Let us know what you think in the comments below.