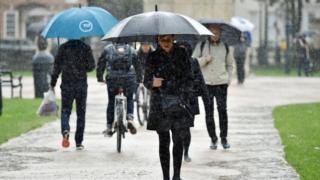 PA Media
Some areas of the UK could get as much as two weeks of rain in less than an hour later today.
That's according to the Met Office and the Environment Agency has issued 76 flood warnings and 184 alerts across England.
Wales, central and southern England could experience power cuts, road closures and travel disruptions, it added in a yellow warning..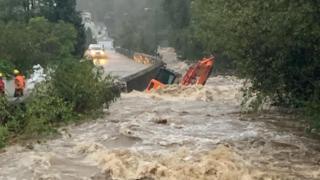 TweetbeatIOM
On the Isle of Man, floods have led to some people being trapped in their homes.
There were also eight flood warnings in Wales and one flood warning in Scotland, around Loch Ryan.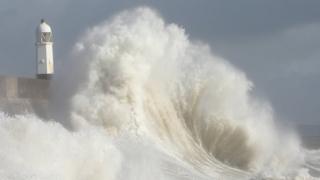 Joann Randles
The warnings lasts until 8pm on Tuesday night across large parts of central and southern England, and Wales.
After bringing as much as 40 to 50mm of rain in a couple of hours in some places, the downpours are expected to die down with more heavy rain and wind could hit the UK on Thursday.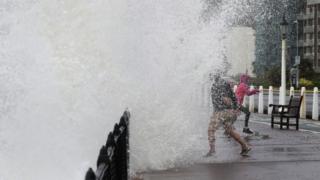 Gareth Fuller/PA Wire