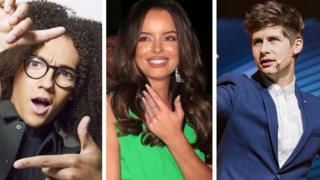 Getty Images/ITV
Dancing On Ice 2020 will be back on our screens in the new year.
We already know that Holly Willoughby and Philip Schofield will return to present it, and that there's going to be a new judge, but which celebrities have signed up?
There'll be 12 of them taking part...and here's the full line up.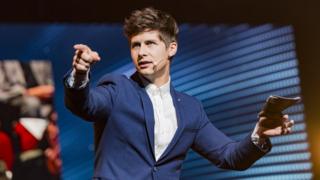 Andrew Benge/Getty Images
Magician Ben Hanlin has said he's hoping to bring some magic to the rink.
He said he can "barely" ice skate: "But I did say to the producers, 'If I'm going to do this, can I try to do magic on ice?'
"I will try and attempt to put magic into the show if I can."
That could be interesting!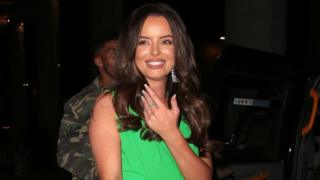 Getty Images
The reality TV star was the first celebrity to be confirmed, and she seems very excited!
She said: "I've skated once in my life for fun, so I've no experience at all. I'm up for the challenge. I'm more excited than scared. I'm competitive so I think that will drive me."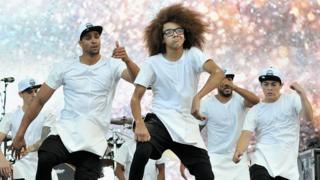 Getty Images
Perri is a member of the dance troupe Diversity.
You'd think he'd take quite well to the ice but said: "I've done a couple of training sessions. Not gonna lie, it's hard. It's game face."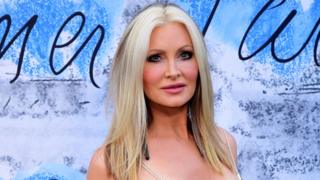 Ian West/PA Wire
The final celebrity confirmed for Dancing on Ice was model and businesswoman, Caprice Bourret.
She said "I'm excited more than anything".
Caprice isn't new to reality TV shows - she previously took part in winter sports contest, The Jump, back in 2017 but had to leave for health reasons.
She's obviously a gutsy person and hopefully she'll be used to the cold!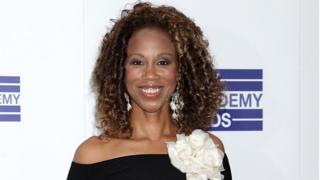 Yui Mok/PA Wire
TV presenter Trisha Goddard will also be taking to the ice.
She's 61 years old but says she loves "physical stuff"!
Trisha said: "Every day I bike ride, I weight train, I love any physical thing. I learnt to ski at 37, I learnt to roller blade at 42. I'm 62 in December. I thought 'Why not?"'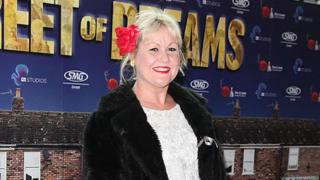 Getty Images
Lisa George is an actress, and best known for her role as Beth Tinker in Coronation Street.
Lisa sounds quietly confident: "I haven't been on the ice for about 40 years. Yesterday was my first session on the ice. It was good, I really enjoyed it, I didn't fall."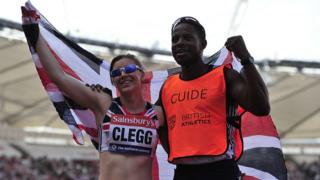 Getty Images
Paralympian Libby Clegg will also be taking part in the next series.
She's the world record holder for the T11 100m & 200m women's races, so she can handle a lot of pressure!
Libby also took part in the Rio 2016 Olympics and on joining the series said: "After Rio I achieved my ultimate goal and then I thought 'what else can I do?' This opportunity came about and I couldn't pass it up. I love challenging myself and experiencing new things."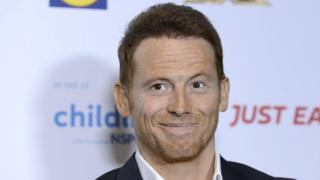 Getty Images
Ex-Eastenders actor and TV presenter Joe Swash will also be competing.
His partner Stacey Solomon recently gave birth to their first son together, so Joe will be juggling dad duties for a young baby with skating.
Joe said: "I can't even dance on a dance floor, so Dancing on Ice is just a silly idea! I've done no exercise since the baby was born. Stacey thinks it's funny. I'm going to learn how to skate and I'll do it with a smile on my face."
Sounds like he'll be great fun to watch on the ice!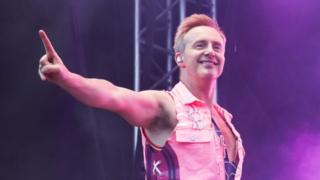 Getty Images
Ian Watkins is more famously known as H, and was part of the band Steps.
Steps is a pop group that was famous in the '90s and early '00s, and had hits like Tragedy and 5, 6, 7, 8.
H sounds a bit nervous about appearing on the programme! He said: "What am I doing? It's scary and exciting and now there's no turning back."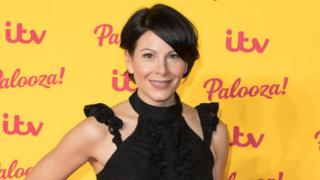 Getty Images
Newsreader Lucrezia Millarini has signed up for the series.
She regularly presents the lunchtime and six o'clock news on ITV.
Millarini said she's "super excited" to be joining the line up and added: "I can't wait to get out there on the ice and start training."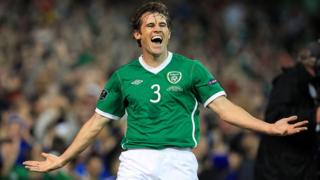 Getty Images
Kevin Kilbane is a former professional footballer and played for various teams including Sunderland and Wigan Athletic.
He said: "I am going on as a total novice. I'm starting from scratch here. This is going to be a massive challenge for me. I've been taking it easy for the last few years since I finished (football) so let's just see how this one goes."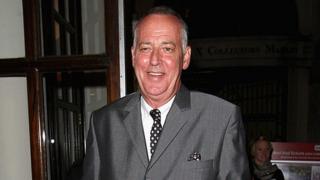 Getty Images
Michael Barrymore is a former TV presenter, and is best known for hosting shows in the '80s and '90s.
He said he's "delighted" to be joining the 2020 series.