WWE
It was a night full of surprises at the WWE Clash of Champions!
One of wrestling's biggest events took place at the Spectrum Centre in North Carolina, America.
Some huge names like Seth Rollins, Becky Lynch and Randy Orton took part - but who won what?
Read on to find out what happened.
Seth Rollins vs Braun Strowman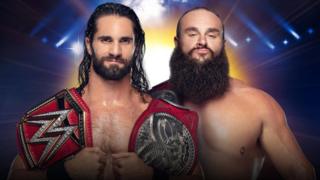 WWE
The Raw tag team champions went head to head on Sunday.
Seth Rollins managed to follow-up his SummerSlam success by winning his match against Braun Strowman.
Strowman had been eyeing the universal title for the past few weeks - but Rollins didn't go down without a fight!
Becky Lynch vs Sasha Banks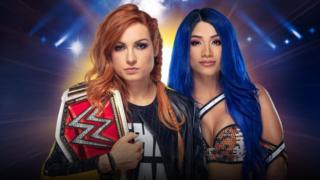 WWE
People were keen to see how Sasha Banks would perform after having a bit of time off.
She seemed to have a brand new attitude and didn't let champion Becky Lynch have an easy win.
But ultimately Becky retained her title - and now the feud between these two is stronger than ever.
Kofi Kingston vs Randy Orton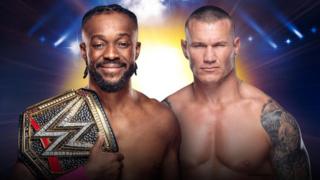 Getty Images
Here's another famous WWE rivalry! Kofi Kingston and Randy Orton's match started out slowly.
But things soon started to heat up and a lot of people commented on Orton's fast form.
After a few rounds, Kingston retained his WWE Championship and came out on top.
Bayley vs Charlotte Flair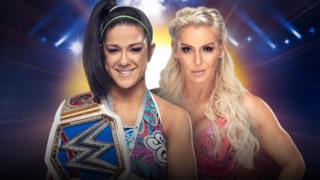 WWE
Charlotte Flair has won the Women's Champion title nine times - and was eager to get her crown back.
But Bayley kept her SmackDown title in an unpredictable match.
Flair looked strong for most of the match, but Bayley brought it back at the end.
Roman Reigns vs Erick Rowan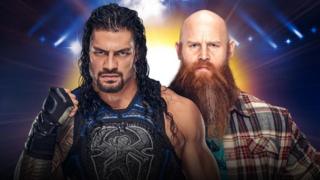 WWE
Commentators didn't think Erick Rowan had a chance of winning this match.
But the fight told a different story! Rowan picked up a shock victory over Roman Reigns.
Reigns wasn't as strong as his opponent and Rowan dominated the match.
Did you watch the Clash of Champions? Let us know what you think of the winners!