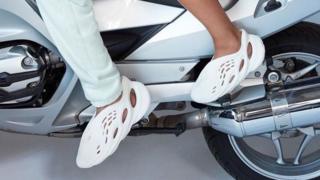 Twitter / @theyeezymafia
Kanye West is famous for making award-winning rap records but he has another business you may be aware of - trainers.
Ever since the first release of his YEEZY 350s in 2015, his shoes have made headlines.
But has the rapper gone a bit too far this time?
Ye's brand new trainer is called the YEEZY Foam Runner - it's due to come out in 2020.
However, this time the design is very, erm, unusual.
It is a white foam shoe that the makers says moulds to the shape of your feet, with no laces and cut-out shapes along the sides.
But since the photographs were released, lots of people have taken to social media comparing them to space-alien shoes or even Crocs.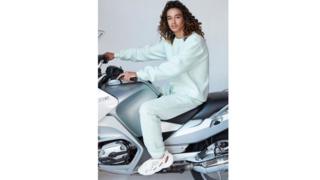 Twitter / @theyeezymafia
Crocs are also foam clog shoes, they are waterproof and the makers say they have been designed for comfort for all ages and genders.
You might have a pair you wear to the beach and loads of adults use them for work, or even as slippers. They are often used by hospital staff because they are hygienic.
They're a design classic but not actually very fancy - and they certainly won't cost as much as Kanye's brand!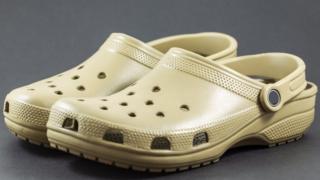 Getty Images
Are the new Yeesy trainers really THAT different?
We'll leave you to make up your own mind!