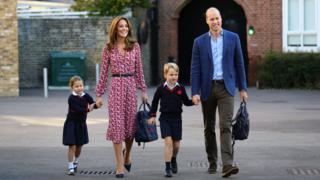 PA
Some of you might be starting school for the first time this month or maybe remember how it felt.
Well today is a big day for Princess Charlotte as it's her first day at school.
Her dad the Duke of Cambridge said she was "very excited" about it as he dropped her off with her mum, the Duchess of Cambridge, and brother Prince George.
Here she is meeting the headteacher of the lower school at Thomas's in Battersea which is the private school that her brother has been at since 2017.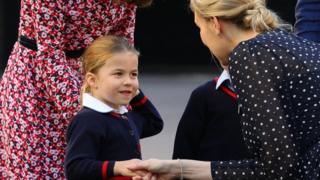 PA
Prince George began his first day of year two - his final year in the lower school before he moves to middle school.
Princess Charlotte, who is four, will be at the school with around 560 other pupils aged between four and thirteen, and it's not far away from where she lives in Kensington Palace.
How did you feel on your first day at school? Let us know in the comments below.