Getty Images
It's back to school for many of you, but it's also back to the day job for the UK's politicians as they return to the House of Commons in Parliament after having their summer break.
There's one big political issue that is top of the agenda - Brexit.
This week is very important for Brexit. Lots is expected to happen, as politicians try to work out - and agree on - the best way for the UK to leave the European Union, which they haven't managed to do so far.
Here's a round-up of where we're up to so far and why this week is so important for UK politics.
What's happening with Brexit?
It might only be Tuesday, but this week has already been an eventful one for MPs.
Prime Minister Boris Johnson faces a showdown in Parliament later today with MPs who want to stop a no-deal Brexit from happening. This group of MPs, who disagree with what he wants to do, includes some rebel MPs from his own party.
Mr Johnson says the UK should leave the EU on 31 October, with or without a deal.
But now, some politicians who disagree with this approach are trying to push through a law in Parliament that will stop a no-deal Brexit from being a possible outcome. They are working together to pass a law to force the government to rule out a no-deal Brexit or to make it ask for an extension to the current Brexit deadline of 31 October.
Passing a bill like this requires a series of votes to take place, including the backing of more than half of MPs. This would usually take weeks, but it could be done in as little as three days this week.
The Labour Party's Brexit spokesperson Sir Keir Starmer said: "We have simply got to stop us leaving without a deal."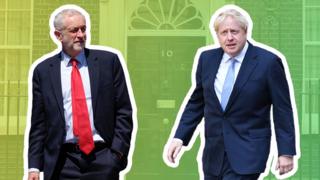 Getty Images
The prime minister has said that if MPs are successful in passing this bill, it would be "impossible" for him to negotiate a new deal with EU leaders. In a speech given on Monday night, he also suggested that he could call a snap election on 14 October if they did this.
He has insisted that he can get EU leaders to agree to changes to the UK's current Brexit deal at an EU summit on 17 October - a deal that was organised by the previous prime minister, Theresa May, and which MPs have repeatedly rejected.
Labour leader Jeremy Corbyn has said that his party are ready for a general election, but one of his colleagues Tony Lloyd isn't in support of this happening before 31 October.
He told BBC politics programme Newsnight: "We are not daft enough to see a tactic dictated by PM Johnson, which is designed to land us with a no-deal Brexit and to fall for that."
I will be delighted when the election comes. I'm ready for it, you're ready for it, we're ready for it.
BBC political expert Laura Kuenssberg says she thinks this means that Mr Johnson would call a "rapid" general election if the vote to block no-deal Brexit passed.
Another possible outcome is that a vote of no confidence in the government could happen, which could also lead to a general election. Find out more about what this means here.
What if Conservative MPs vote against Mr Johnson?
Some MPs from Mr Johnson's own party are not siding with him on what he is trying to do.
But any Conservative MPs who plan to vote against the government and support this no-deal bill have been warned that they would 'lose the whip'.
That means they would be kicked out from the party - and would not be able to stand as a Conservative candidate in any upcoming elections.
This is important as the Conservatives currently have a majority of just one in government, which includes a pact with the Northern Irish DUP party, so if any Tory MP is removed - the party will go into a minority government.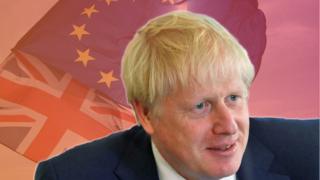 Getty Images
What else has happened recently?
The situation in Parliament got more intense recently when Mr Johnson said last week that he would be suspending Parliament in September - just days after MPs come back to work.
The move angered a lot of people who want Parliament to spend more time in the House of Commons sorting Brexit out.