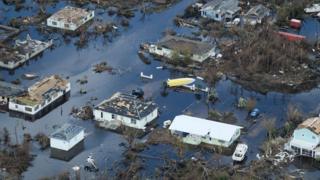 Getty Images
People who live in the Bahamas are leaving the worst affected areas after Hurricane Dorian destroyed many homes.
The storm, which hit the Caribbean islands earlier this week, is weakening but is still dangerous and is making its way past the east coast of the United States.
Rescue efforts are underway with boats helping people evacuate the worst hit areas.
It was most powerful storm the Caribbean islands of the Bahamas have experienced since records began with winds of 180 mph.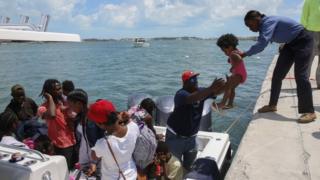 Getty Images
As it is travelling over the Atlantic Ocean, it has weakened and been downgraded to a category one hurricane.
It is currently moving along the east coast of North America, towards Nova Scotia in Canada.
At least 43 people have died as a result of the storm and the government in the Bahamas has opened many shelters and named dozens of churches, schools and other buildings on its official lists of emergency shelters.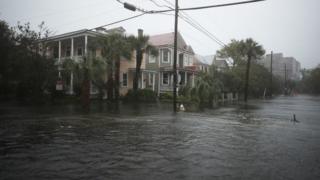 Getty Images
It was described as "extremely dangerous" by US President Donald Trump.
Many people have experienced power cuts across the east coast and over 2.2 million people have been ordered to evacuate their homes.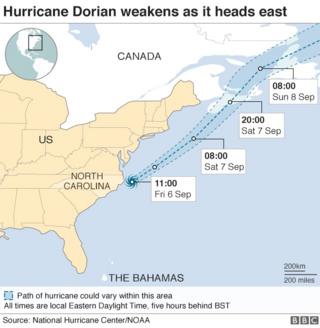 What is a state of emergency?
In times of great danger - like in the lead up to a natural disaster like a hurricane - the government can declare a state of emergency.
This means the government stops performing its day-to-day duties and instead focuses on solving the situation.