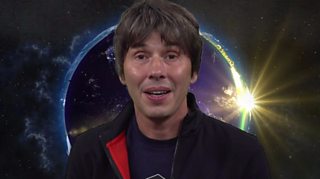 Why does the Earth spin?
Why does the Earth spin around ? That's what Gracie from Channel Island wanted to know.
Not just a Big Question but a MASSIVE one.
But guess what? We have a very big name in science to answer it.
Space expert Brian Cox took time out of looking into the depths of the universe to take on YOUR questions.
Check out thess other space-related Big Questions too: