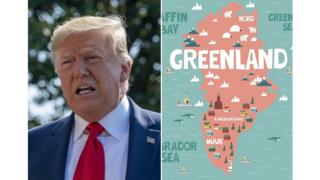 Getty Images
Donald Trump has cancelled a state visit to Denmark after the nation's prime minister has said Greenland isn't for sale to the United States.
The US President was supposed to visit the country on 2 September, at the invitation of Denmark's Queen Margrethe II.
It's after Mr Trump recently revealed that he was interested in buying the country Greenland - an island which is a Danish territory.
The idea of America buying it, has been dismissed by Greenlandic and Danish officials.
"Greenland is not for sale, but Greenland is open for trade and co-operation with other countries, including the USA," said the territory's premier, Kim Kielsen.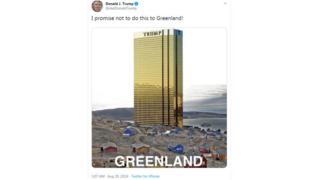 Donald Trump/Twitter
Danish Prime Minister Mette Frederiksen has said it is "absurd".
President Trump has now posted online to say he wouldn't be attending a planned visit to Denmark as Ms Frederiksen had "no interest in discussing the purchase of Greenland".
Both a White House spokesman and the Danish royal house have confirmed that the visit has been cancelled.
Greenland is the world's largest island located between the Arctic and Atlantic Oceans. It has an icy landscape and a small population of around 56,000 people - that's roughly how many people can fit in the Etihad Stadium in Manchester!
Despite the country being slightly closer to the US geographically, it is politically and culturally associated to Denmark and Norway in Europe.
But can you really buy a country?
Check this out...
1. Greenland (yes, someone has tried to purchase the island before)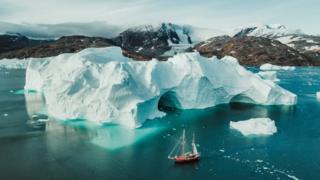 Getty Images
Former US President Harry Truman attempted to buy Greenland from Denmark back in 1946 for a mega $100 million (£82,313,500).
The offer - which was meant to be paid in actual gold - was rejected.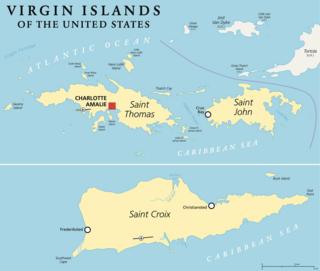 Getty Images
In 1917, America got their hands on the Danish West Indies, a territory made up of a group of islands in the Caribbean. The US paid Denmark $25 million (£20,554,750) for the land.
This was later renamed the United States Virgin Islands.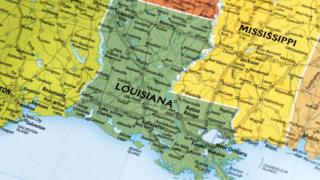 Getty Images
In 1803, America bought over 800,000 square miles of land from France. This stretched from the Mississippi River to the Rocky Mountain and transaction was known as the Louisiana purchase.
The territory was bought for $15 million (£12,349,350).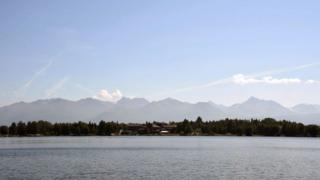 Getty Images
The United States has gotten its hands on quite a bit of land over the years. In 1867, they bought Alaska from Russia.
It cost $7.2 million (£5,927,688) and added 568,412 square miles to the US. Russia offered to sell Alaska because they were in debt.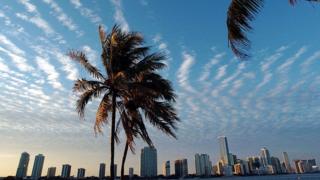 Getty Images
The United States took control of Florida from Spain in 1819. As part of the purchase, the two countries agreed on something called the Adams-Onis Treaty.
This treaty set out a boundary between the US and New Spain, which is now called Mexico.