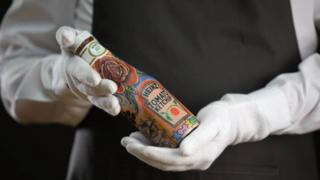 PA
What do you get if you cross Ed Sheeran with ketchup?
It's not a question anyone asks very often! But believe it or not we have an answer.
At a special charity sale at the famous auction house Christies, three very special bottles of tomato sauce have been sold.
They were all bought for over £1,000! Wow - someone loves Ed sauce!
All money raised will be donated to charities close to Ed's heart - East Anglia"s Children"s Hospices and Rise Against Hunger.
The singer worked with the ketchup maker Heinz to make the Ed Sheeran X Heinz Tomato Ketchup, Tattoo Edition.
The tasty red sauce comes in a Ed Sheeran-style bottle featuring his tattoos.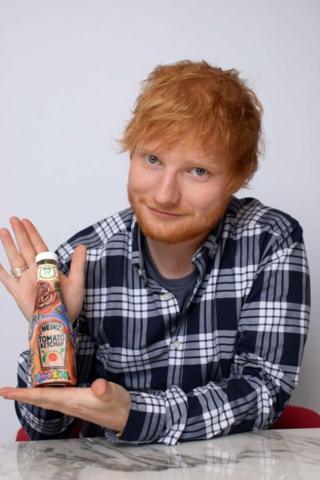 PA
We're just Thinking Out Loud but Ed must think that sauce is pretty Perfect - hope he likes this Photograph! (Sorry.)
There are 150 of limited-edition bottles out there and each one has been signed by the singer.
Three bottles were be auctioned at Christies but the others up for grabs through a prize draw.