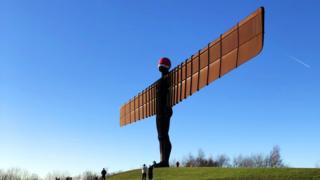 Reckon you're good at geography? Well, it would appear that a lot of adults could do with brushing up their skills, as many of them aren't able to identify major landmarks and areas in the UK, according to new research.
The findings from National Express showed that one-third of Britons surveyed could not tell the difference between Glastonbury Tor, and locations like Tintern Abbey and Ludlow Castle.
Almost half couldn't recognise Edinburgh Castle, while many more weren't sure of the location of a lot of counties.
Did you think that Portsmouth was in Devon? One in seven adults did - when actually it's in Hampshire!
Bristol's famous Clifton Suspension Bridge appeared to be slightly better known, with around two in three adults able to identify it.
But when it came to capitals, one in six couldn't name Cardiff as the capital of Wales, while just over one in six were puzzled when asked about the capital of Scotland, Edinburgh.
So, we thought you might like to test yourself to see if you can do any better! Have a go at the quiz below.
If you can't see the link and you're desperate to test your geography knowledge, click here!