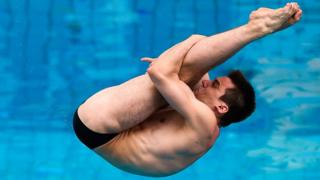 Getty Images
Olympic diver Chris Mears has retired from diving to pursue a career in music.
He posted the news on his social media pages, saying "What can I say... I'm RETIRED."
Chris was part of a synchronised diving duo with team-mate Jack Laugher. The pair helped Britain to win its first ever Olympic gold medal in diving in 2016.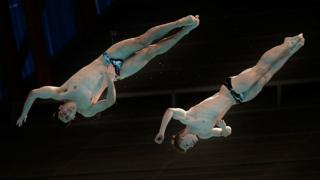 Getty Images
"I've had a career full of amazing memories, friendships and experiences [that] I'll always look back on and smile," he said. "I've learned lessons that I will take with me for the rest of my life."
Chris has overcome many hurdles in his career, including in 2009 when his spleen ruptured, leaving him with a very small chance of survival.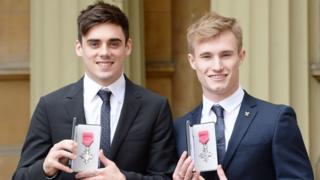 Getty Images
Chris released his first single Mexico in 2015 and is now working on making more music with his cousin.
His old team-mate Jack has now teamed up with Dan Goodfellow, with whom he took home silver at the World Championship last month.