Getty Images
The number of incidents of racism in professional and grassroots football has gone up.
Racism in football is nothing new - for example, some England players were targeted during the Euro 2020 qualifying game against Montenegro.
But new figures from the charity Kick It Out show there was a 43% increase in the number of incidents of racism during 2018-19.
The organisation - which looks at equality and inclusion within football - found that racism was the most common form of discrimination in both professional and low-level football.
It accounted for more than three in five of all reports made to the charity.
The figures were even higher when instances of abuse or discrimination on social media were taken into account, with 159 reports in 2018-19 - around three in five of which related to racism.
The total number of reports about discrimination overall - not just concerning racism - went from 319 in 2017-18 to 422 in 2018-19.
Reports of faith-based discrimination - which includes Islamophobia and anti-Semitism - increased more than any other across this period, going up from 36 incidents to 63.
Discrimination related to sexual orientation increased from 62 reports to 68.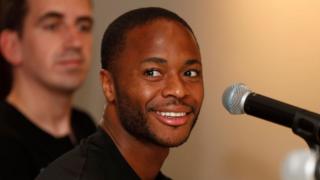 Getty Images
Why have reports of discrimination been increasing?
While it could be down to people feeling more confident about reporting incidents, Kick It Out say it also indicates that "discrimination across the game is still an issue".
The charity believes that education is one of the most important factors when it comes to tackling racism, as well as putting into force appropriate punishments for when it happens.
Kick It Out boss Roisin Wood said: "Football reflects the society it is played and watched in and these figures are sadly not surprising. The fact that racist reports have risen by 43% clearly shows the massive work that all of football still needs to do to challenge this.
"In 2019 we need to ask the question, what can we do better and what is not working?"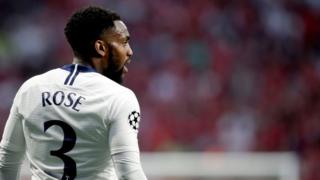 Getty Images
The system for recording incidents on social media has also been changed. Now, the initial comment is recorded, and not others responding to it.
It was thought this change might mean fewer social media cases are recorded, but actually there was an increase for the seventh year in a row.
When there are reports of racism in football, the Football Association are told about it, but they have not yet given a response to almost four in every five of the 109 cases reported in non-professional football.
Two in five of these reports came from youth football (under-18).
Ms Wood added: "We feel that incidents at grassroots level are still under-reported and this could be due to the length of time it takes a complainant to get their case satisfactorily concluded."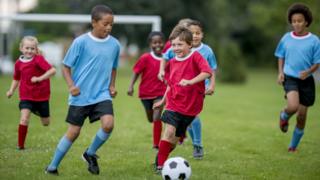 Getty Images
She says some victims might not be happy about the outcome, even when their complaint is responded to.
She said: "We need to build confidence that if you report a grassroots incident, it will be dealt with effectively and efficiently."
When it comes to discrimination and abuse online, Ms Wood wants to see the government doing more too.
She said: "The online statistics, in our view, represent the tip of the iceberg and we renew our call for social media platforms - and the government - to help tackle growing incidents of online hate."
Numbers pulled together from all levels of English football, including the Premier League, English Football League, FA Women's Super League, non-league and other fixtures