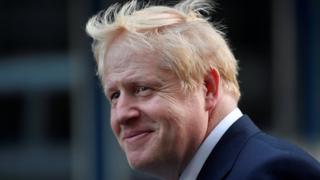 Reuters
Everybody is talking about Boris Johnson, who will officially take over as the new prime minister this afternoon.
The current prime minister - Theresa May - will head to Buckingham Palace where she will have a meeting with the Queen in order to resign.
Then, Boris Johnson will be invited by the Queen to form a new government, before heading back to Downing Street to address the nation.
As the UK government prepares to welcome a new leader, see just how much you know about Mr Johnson with our quiz below.
(If you can't see the quiz, click here and it will appear!)