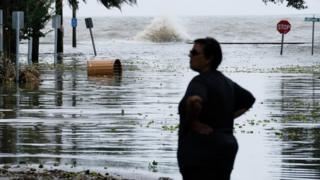 EPA
Thousands of people in America are bracing themselves for heavy flooding.
It's after Tropical Storm Barry hit land in the state of Louisiana.
It reached hurricane strength as it neared land, but has now weakened.
Authorities are still warning that strong winds and heavy rain are expected as well as possible tornadoes.
An area west of New Orleans, which is in Louisiana, is expected to be hit by the worst of the storm.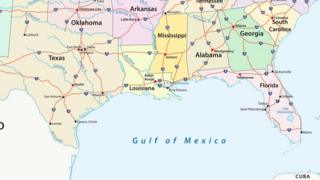 Rainer Lesniewski
Thousands of people living in areas which are at risk of flooding have been evacuated from their homes.
Many have been left without power and flights in and out of Louis Armstrong New Orleans International Airport on Saturday were cancelled.
Before the storm hit, US President Donald Trump has declared a state of emergency - this meant emergency services were being told to prepare for the hurricane to hit.
New Orleans Police Superintendent Shaun Ferguson said that lots of officers were on hand to help out.
New Orleans sits on the coast of Louisiana and next to the famous Mississippi River.
The river has already risen very high due to the rain, but it is expected to rise further - more than 5 metres.
Neighbouring states - Texas and Mississippi - are also going to see lots of heavy rain during the storm.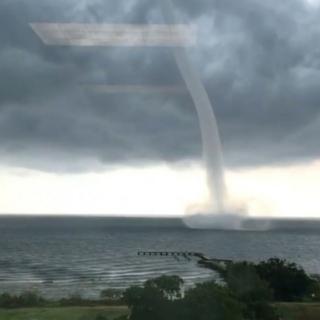 Reuters
The storm comes 14 years after a hurricane devastated New Orleans.
It was called Hurricane Katrina - and it was one of the worst natural disasters in the US's history.
Hurricane Katrina flooded 80% of the city in 2005; millions were forced to leave their homes and 2000 people lost their lives.
Before hitting land, Storm Barry had been described as a Category 1 storm - which means it's very serious but is lowest on the scale of storm severity.
For example, Hurricane Katrina was a Category 3 storm, which means Storm Barry is not expected to be as dangerous.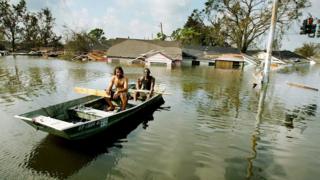 Getty Images