A leading lifeboat charity is warned that anyone planning a trip to the seaside should leave their inflatable unicorns at home.
The Royal National Lifeboat Institution (RNLI) says the pool rings, which have long necks and colourful manes, can act like sails when used on the sea.
Watch our video above for more helpful advice.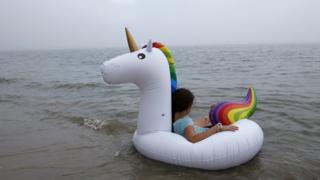 Getty Images
It's not only unicorn inflatables they're worried about though. This summer they've rescued 100 people who've floated too far out to sea on various shaped inflatables.
The colourful floating devices were used as a pool accessory by the England football team last year.
They look like they're having fun!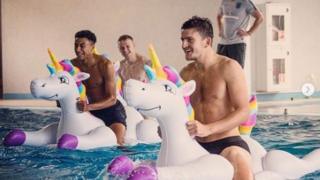 Instagram/England
However, while the footballers used them safely in a swimming pool, others have decided to take the inflatables to the seaside, causing a record number of emergency call-outs by lifeboat crews.
The RNLI was involved in 479 sea rescues involving inflatables last year - nearly double the number from the year before.