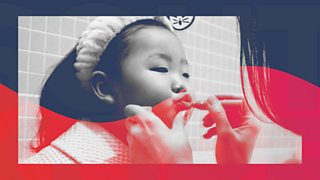 Why does Korea have beauty spas for kids?
Newsround has been to South Korea to find out more about its beauty industry.
Massages, facials, nail treatments, hair styling and make-up all form part of a multi-billion pound industry which is incredibly popular in the country.
But it's not just adults that are enjoying all that the beauty industry has to offer. Children as young as three years old are getting involved too.
Find out more about K-beauty, and watch the rest of our special reports from South Korea.