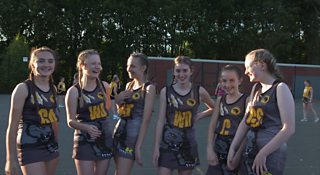 All the Netball World Cup facts you need to know
The Netball World Cup starts in Liverpool this weekend.
England, Northern Ireland, Scotland and nine other nations will be battling it out to win the title.
We thought it'd be a good idea to head to Liverpool to find out all the facts you need to know before the tournament starts.
Take it away girls.