In an interview with CBBC vlogger Nikki Lilly, Sir Andy Murray opened up about his mental health, his recent hip injury and how breakdancing helped him with his recovery.
Murray had major surgery on his hip earlier this year for an injury.
Since then he has been recovering and training to get back on the court again.
The tennis superstar will be playing in the doubles competition at Wimbledon with French partner Pierre-Hugues Herbert.
He also talked about how he was huge rivals with brother Jamie growing up and how one fight left him with damage to one of his fingers.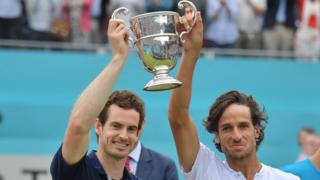 AFP/Getty
Talking about his injury with Nikki he said: "I got really emotional because I had been keeping it inside for a long time."
"I think as athletes, we don't like to show our competition weakness. I did feel much better once I actually spoke and was honest about it and said look, I don't feel good."
During his recovery Andy said he took up gymnastics and even breakdancing.
"I did some breakdancing - which I was terrible at, so that was good fun."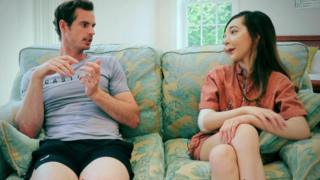 CBBC
When Andy is competing he has to follow a strict diet, but when he's at home he told Nikki "I'm not very good [at eating healthily]. A lot of chocolate biscuits".
"I think actually since I've had kids it's got worse [because] when we go out for dinner, we go for pizza" he added.
Andy Murray has been praised by female tennis players in the past for being a feminist and speaking out for women's equality. Having two daughters have reinforced his views.
"I hope when they grow up, they're able to have the same opportunities as everyone else."
You can watch the full video here.