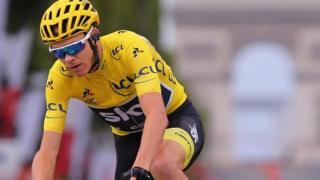 Getty Images
UK cycling superstar Chris Froome says he is "fully focused" on getting "back to his best" after the "major setback" of his high-speed crash on Wednesday.
He had to have surgery after breaking lots of bones in a serious crash while training in France.
It will take him a long time to recover and he wont's be able to ride a bike for a least six months.
Froome said he is lucky to be here but will focus on getting better so he can return to cycling.
"Whilst this is a setback and a major one at that, I am focusing on looking forward.
"There is a long road to recovery ahead, but that recovery starts now and I am fully focused on returning back to my best."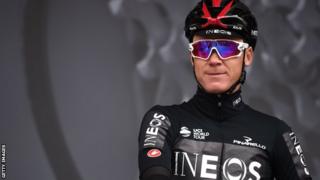 Getty Images
Tour de France
His injuries mean he won't be riding in cycling's biggest race the Tour de France this year.
Chris Froome has won cycling's toughest race four times and has also won the Tour of Italy and the Tour of Spain, holding all three titles at the same time.
He would have been chasing a record-equalling fifth victory in the Tour, which starts in Brussels on 6 July.
Last year, he came third after helping his teammate Geraint Thomas to win the famous race.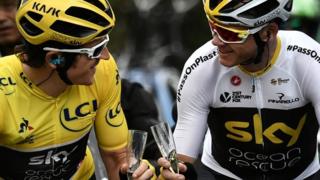 AFP/Getty Images