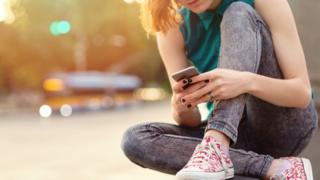 Getty Images
The new speedy 5G mobile network is set to be trialled at this year's Glastonbury festival for the very first time.
The event, which will run from June 26 to June 30, will host over 200,000 music lovers.
They will be some of the first people to test the latest mobile network before it is rolled out across several cities in the UK later this year - as long as they have a phone that is compatible with 5G.
But some campaigners have set up a petition for it to be banned at the world-famous festival, which 3,000 people have signed. They say they're worried about how safe the new technology is.
Residents of Glastonbury town have also expressed concerns over 5G. The issue has even been taken up with the local authorities. Now, Glastonbury council is looking into it and has voted against the introduction of 5G in the town for now.
However, the government says that given the evidence from health experts in the UK, they are happy for 5G to be rolled out.
Digital minster Margot James has said: "A considerable amount of research has been carried out on radio waves and Public Health England have concluded that exposures of radio waves to the public are well within the international health-related guideline levels that are used in the UK."