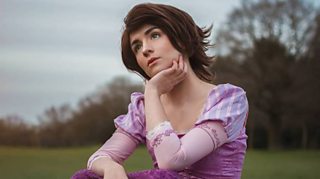 Five top tips on how to cosplay
Thousands of people all over the UK dress up for comic conventions to celebrate the films, games and comics they love.
The term 'cosplay' - short for costume play, was coined in Japan in 1984, before spreading to the rest of the world.
Its a way for fans to share their love of a particular character by dressing up as them.
Some people make their costumes from scratch, and others buy them.
We spoke to top UK cosplayer Caitlin Smith to find out more about it, and get her tips for how to make a costume yourself.
Photography by Tascha Dearing Art.