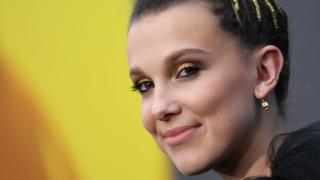 AFP / Getty Images
Listen up movie fans! Newsround wants your questions for the actor Millie Bobby Brown.
She's the star of new film Godzilla: King of the Monsters (12A) - and plays 14-year-old Madison, who is incredibly gifted at science in school.
The new story follows the heroic efforts of the agency Monarch as its members face off against a group of god-sized monsters, including the mighty Godzilla.
So, we want you to send in your questions about ANYTHING for Millie Bobby Brown and her co-star O'Shea Jackson Jr.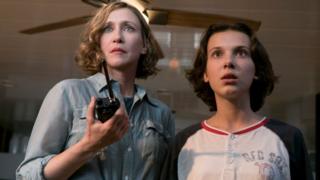 Warner Bros Pictures
This page is now closed. Thank you for sending in your questions.
Newsround will choose some of the questions to ask Millie and O'Shea when we talk to them about the new film.