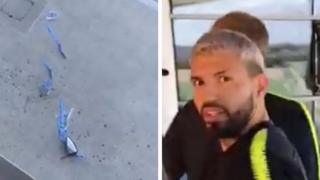 GARY COLES
Images surfaced online appearing to show Man City players in shock after apparently dropping the Premier League trophy from a balcony.
But, as we look at other football trophy mishaps, did Manchester City actually drop and destroy the iconic cup?
Test your knowledge of these clumsy catas-trophies!
If you cannot see the interactive activity on this page, click here.