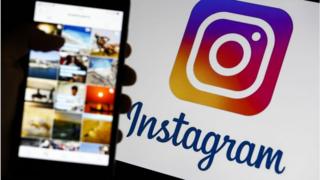 Getty Images
Instagram has started its experiment to remove the number of likes from a post.
The feature, which is currently being trialled in Australia, Brazil, Canada, Ireland, Italy, Japan and New Zealand removes publicly viewable 'like' counts from individual posts.
Instead of a 'like' count being displayed using numbers, images will only show that a few users "and others" had liked a particular post.
Read more: Why the new Raven Aisha doesn't believe in chasing likes online
"We want your friends to focus on the photos and videos you share, not how many likes they get" say the company.
Account owners will still be able to view exact like counts in a separate page that only they can see.
At this stage, it's unclear whether it will become a permanent feature.
Instagram also hasn't not said when, or if the service will be available to UK users.
Would you like to see the 'likes' on a post being hidden? Let us know in the comments section below.