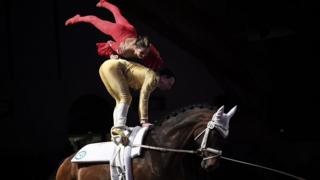 AFP
Welcome to a world in which gymnastics is simply not challenging enough unless you're doing it on top of a moving animal, more than a metre from the ground.
This is a sport called equestrian vaulting - it involves performing complicated moves on top of a horse as the horse walks quickly in a circle around an arena.
It might sound like we're making it up, but the pictures should hopefully prove that it's real!
It is thought the sport of vaulting - or performing acrobatics - on top of horses has been around for thousands of years.
Take a look at some of the amazing photographs from this year's FEI Vaulting World Cup Final in France.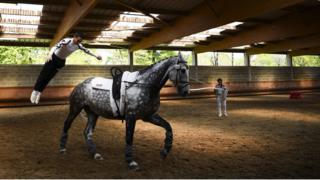 AFP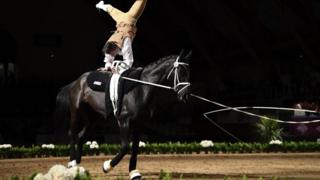 AFP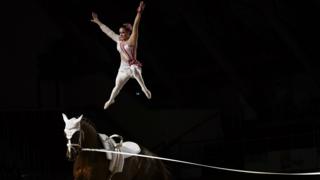 AFP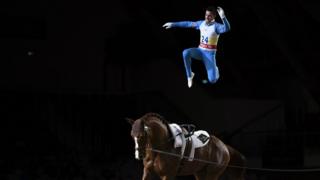 AFP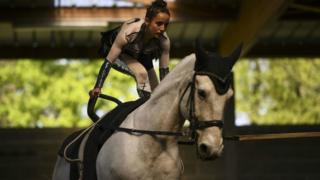 AFP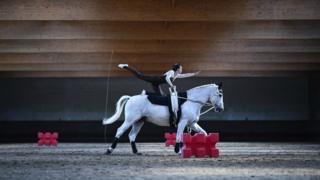 AFP