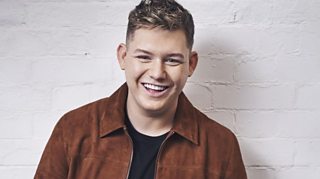 Can UK Eurovision entry Michael Rice handle our quiz?
Michael Rice is representing the UK at the 2019 Eurovision Song Contest this weekend.
The UK has been waiting a long time for a Eurovision win, with the last one coming 22 years ago - in 1997!
21-year-old Michael will try to impress with his song, Bigger Than Us, at the final on 18 May in Israel.
But can he win Newsround's 'bigger or smaller' game?