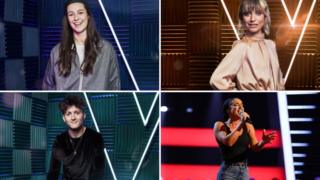 ITV Pictures
It was a tense semi-final, but we now know that Jimmy Balito, Bethzienna Williams, Deana Walmsley and Molly Hocking are the four left in the running to win the Voice 2019.
Nine acts were fighting for a sought-after place in next weeks big final, with Cedric Neal, Nxt Gen, Emmanuel Smith, Moya and Nicole Dennis missing out.
The winning coach will be either Olly Murrs or Tom Jones, who both have two singers left in the competition.
Jennifer Hudson and will.i.am both saw their remaining acts leave.
It was also revealed that Bethzienna had become the first ever contestant to ever win the Lifeline vote. She was voted out of the Knockouts by her coach Tom Jones, but was able to come back due to thanks to the new feature in this year's show.
The Lifeline vote means that an act that has already been eliminated was saved, allowing the public to pick their favourite loser and send them into the semi final.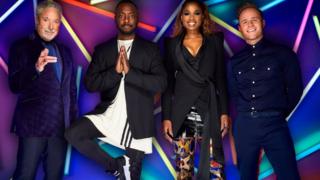 ITV
What were this week's songs?
First through was Jimmy who sung Coldplay's 'Fix You'.
The competition has been an emotional time for the singer, with his father passing away days before the Knockout Round.
Bethzienna blew away the audience with her version of 'You Don't Own Me' by Lesley Gore, paired with some amazing dancing.
The third vocalist to reach the final was Liverpool native Deana Walmsley, who was assigned Eve Cassidy's 'Autumn Leaves'.
Eighteen-year-old Molly impressed with her cover of 'I'll Never Love Again' from A Star is Born.
Who do you think will be this years winner? Who do you want to see take The Voice 2019 crown?
Let us know in the comments.
If you cannot see the interactive activity on this page, click here.