The UK has promised it will send £6 million of humanitarian relief aid to help people in Mozambique and Malawi.
It's after Cyclone Idai caused damage that could affect hundreds of thousands, if not millions of people, according to experts.
The United Nations (UN) has said that the huge storm has triggered a "massive disaster" in southern Africa.
The tropical cyclone has caused large-scale destruction and flooding to countries in the region.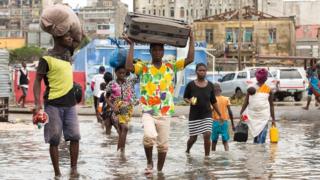 EPA
Mozambique President Filipe Nyusi has called it "a humanitarian disaster of great proportion".
According to experts, at least 1.7 million people were in the direct path of the cyclone in Mozambique.
The storm arrived on Thursday, and help is arriving but aid workers are struggling to reach some areas to help people.
This is shaping up to be one of the worst weather-related disasters ever to hit the southern hemisphere.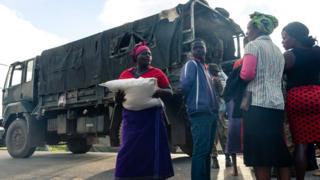 Getty Images
The UK government has said that it will help by providing £6 million worth of aid, along with tents and shelter kits.
People living in cities affected are doing their best to reopen roads and charities are working hard to help people affected by the incident.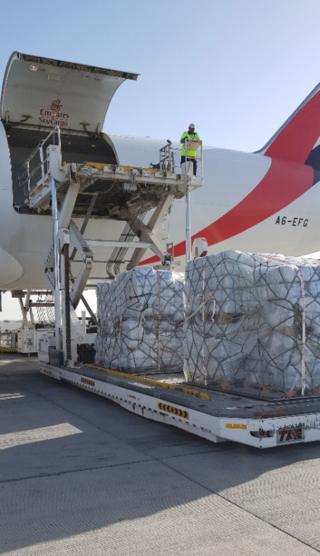 DFDS/PA
Authorities say hundreds people have died in Mozambique so far following the flooding and high winds.
But the country's president Filipe Nyusi has said that number could grow to a far higher one.
In Zimbabwe, the government says many have died and hundreds are missing.
President Emmerson Mnangagwa said that the government was conducting rescue missions and delivering food aid.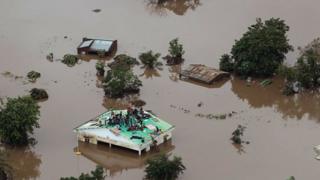 AFP
Other African countries, including Malawi, have been seriously affected by the cyclone too.
The UN says nearly a million people have been affected there.