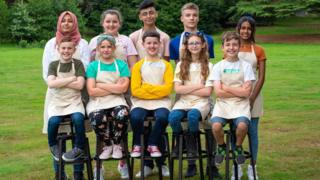 Mark Bourdillon / Love Productions
On your marks, get set - BAKE!
Yes, get your wooden spoons and cookie cutters ready, because Junior Bake Off will be back on our screens from Monday 4 November on Channel 4.
Although old episodes have been shown on CBBC, no new episodes of the show have been filmed since 2016, when The Great British Bake Off moved from the BBC to Channel 4.
Channel 4 have now announced they're making their first series of the show, after agreeing a new partnership deal with Love Productions who make the programme.
Junior Bake Off is a 15-part series which sees 20 children, aged 9-15, enter the Bake Off tent where their cake, bread and biscuit-making skills will be tested to the limit.
Find out more below and click here to try our Spot the Celebrity Bake Off Quiz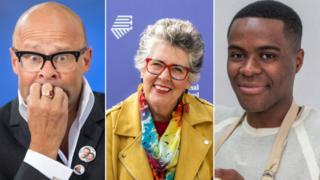 Getty Images/Love Productions/Channel 4
Ian Katz, Channel 4 Director of Programmes said he was "delighted to be discovering a new generation of British baking talent with Junior Bake Off".
Richard McKerrow, Chief Executive Love Productions added that he was "thrilled to be bringing Junior Bake Off to the Channel".
Will Junior Bake Off be different now it's on Channel 4?
Presenters?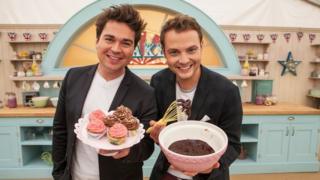 BBC/Love Productions
When the show was on CBBC (click here to catch up on old episodes) it had several different presenters, with Sam and Mark taking the reins on the most recent series.
But now it's on Channel 4 comedian and author Harry Hill, will be taking over as presenter.
He appeared in the Great Stand Up To Cancer Bake Off as one of the celebrity contestants, and is sure to have all the bakers in stitches.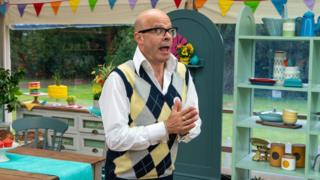 Mark Bourdillon / Love Productions
Hill said that his three daughters, Winifred, Kitty and Frederica, told him he had to do it. "They're big fans of Bake Off."
Talking about why now is a good time for the return of Junior Bake Off, Hill added, "It's very uplifting to see young people coming together and doing something positive."
Judges?
On the judging panel, Prue Leith will be using all her expertise from GBBO to test the juniors' baking talents.
She said: "Almost all cooks and bakers start with brownies or pizza, finding it fun, creative and satisfying. So the more we can do to widen the nation's interest in good food the better."
She explains, "I've always said the way to solve the obesity crisis really, and to get people to eat proper food, is to teach them to cook, and the way people get into cooking is through baking. So, the more of that, the better."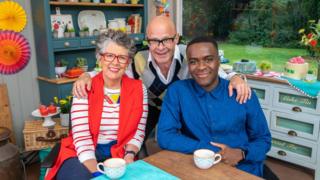 Mark Bourdillon / Love Productions
The other judge will be Liam Charles, who appeared on GBBO series eight and currently hosts Bake Off: The Professionals.
Talking about the new series, Charles said, "I know so many kids who are baking now, not just cupcakes and stuff, they're going for éclairs and croquembouches,"
"And obviously the age cap for normal Bake Off is 16. So, there's a generation there that are more than capable of producing amazing bakes."
And how do the judges help the bakers who leave the tent? Charles said he assures the bakers that, "Yeah, it feels rubbish now, but when it goes out on TV, you're going to realise you've done something so cool."
Mary Berry and Paul Hollywood judged the first series of CBBC's Junior Bake Off, while James Martin took over from Hollywood in the second series. Allegra McEvedy and Graham Hornigold were judges in the third.
Episodes?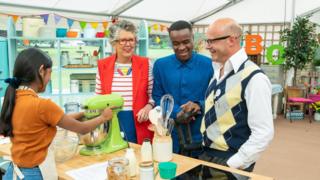 Mark Bourdillon / Love Productions
Like on CBBC, Channel 4's Junior Bake Off will have 15 episodes per series (10 standard episodes, a two-part quarter final, a semi-final, and two-part final).
There are 10 heats in which the contestants face two challenges - the Technical Bake and the Showstopper. Only four will make it through to the grand final.
But each episode will be double the length - lasting for 60 minutes, instead of 30.
What to expect from Episode One?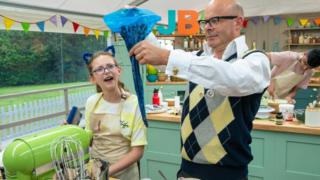 Mark Bourdillon / Love Productions
The first heat of 10 junior bakers enter the Bake Off tent for two exciting baking challenges.
Baking knowledge and jam making skills are put to the test in a tricky first technical where the bakers are asked to follow Prue's surprise recipe for a tea party classic.
This is followed up with impressive Showstopper cakes themed around the bakers' favourite school subjects. Expect imaginative and extraordinary bakes from the new class of 2019 bakers.