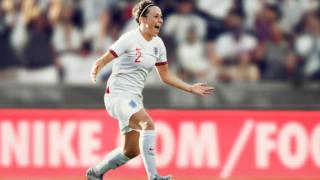 Heidi Burgett
After winning the SheBelieves Cup in the USA last week, England's women will now be setting their sights on the World Cup.
And this is the kit they'll be playing in!
Nike have unveiled the strips for 14 national teams they're sponsoring in the 2019 Women's World Cup in France.
Each kit is made from 12 recycled plastic bottles, with Nike saying it has diverted more than 6 billion plastic bottles from landfill since 2010.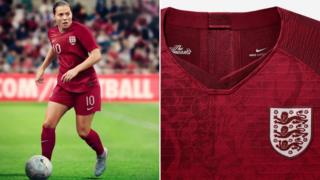 Heidi Burgett
We'll have to wait a bit longer to see what Scotland - the only other home nations team to qualify - and the other 10 teams not sponsored by Nike will be wearing.
But can it compete with the very colourful and, in France's case, spotty kits the other teams will wearing to showing off their skills?
Let us know in the comments which kit is your favourite, and why not design your own kit and send it to us below.
Are you ready to send your stuff?
Don't send

Personal details

Don't send

Stuff with other people

Don't send

Anything naughty

Don't send

Stuff we didn't ask for
If your class or your parents want to send us a picture, they can be emailed here: newsroundschools@bbc.co.uk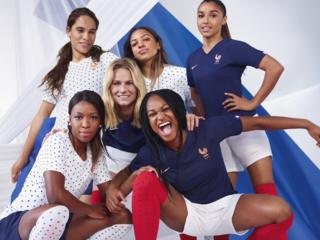 Heidi Burgett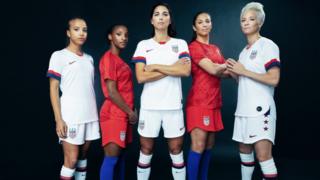 Heidi Burgett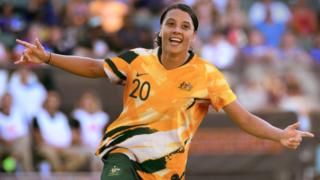 Heidi Burgett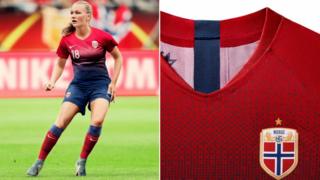 Heidi Burgett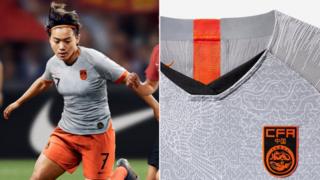 Heidi Burgett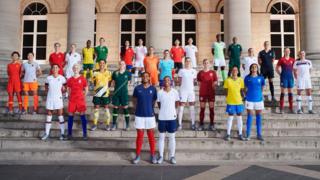 Heidi Burgett