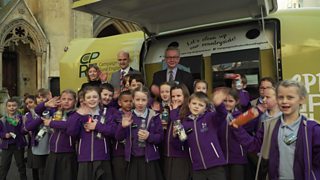 Kids grill the Environment Secretary
We know lots of you care about our planet so, if you had the chance, what would you ask those in charge of looking after it?
A group of school pupils have been able to do just that!
They were chosen to meet the Environment Secretary, Michael Gove, in London because they've done a lot of work in their village and school to clear up litter.
They asked him about plans for a Deposit Return Scheme in England which should mean more plastic bottles are recycled.