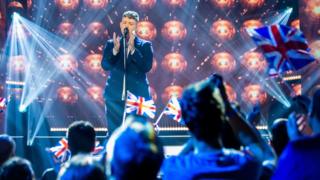 The UK has picked it's entrant for the Eurovision song contest.
Twenty-one-year-old Michael Rice will represent the UK with his song Bigger Than Us.
He's previously been on two talent shows - the X Factor in 2014 and he won All Together Now in March 2018.
You can find out more about Michael here.
But enough about him - how about YOU - how much do you know about Eurovision?
Let's find out!
If you cannot see the interactive activity on this page, click here.