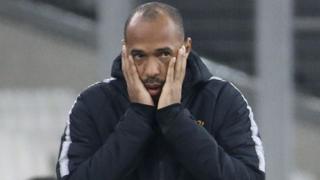 Getty Images
Former French footballer Thierry Henry has just been sacked as the manager of Monaco's football team.
It was his first managerial role and he was in charge of the club for just three months, covering 20 games.
But things hadn't been going well - the 2017 French champions are in the relegation zone after only five wins under Henry in all competitions.
Thierry's time in charge of Monaco might seem short but here are some bosses who couldn't even manage to last that long in the top job...
Frank de Boer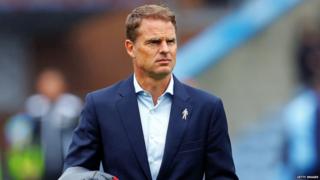 Getty Images
Frank de Boer has had to endure two short stints as a manager in his career.
In 2016, the Dutchman was appointed top man at Italian club Inter Milan, and though he'd signed a three-year contract he was sacked after just 85 days.
Could it get any worse for Frank? Yes it could. In 2017 he was sacked as Crystal Palace manager after five games, with no goals in their four league matches, and 77 days in charge.
Sam Allardyce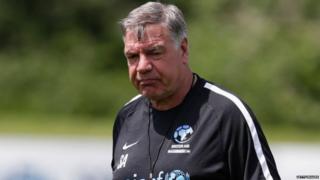 Getty Images
In 2016, the then England manager Sam Allardyce left the job after just 67 days in charge.
His exit followed claims by a newspaper that he offered advice on how to get around rules on player transfers. He apologised for his actions and said he was "deeply disappointed".
Brian Clough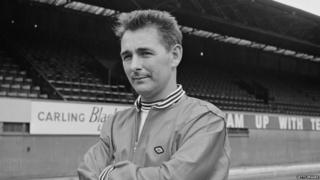 Getty Images
In 1974 there was a big shock when Brian Clough left Leeds United after 44 days in charge.
To give you an idea of what a huge deal it was at the time, imagine if Pep Guardiola left Man City and went to a club like Chelsea. Then six weeks later he gets dropped!
Clough had lead Derby County to the league title in 1972 and was one of the most wanted managers around - but he was also one of the most outspoken. He fell out with several Leeds players and after winning just one of his six games, he was sacked.
Alex McLeish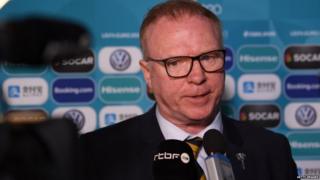 Getty Images
He's currently in charge of Scotland's national side but at the start of 2013 things weren't going well for him.
Alex was in charge of Nottingham Forest but left after just 40 days when the club's owners pulled out of a deal to sign striker George Boyd in the January transfer window. He'd also only won one game out of seven and lost four of those matches.
Leroy Rosenior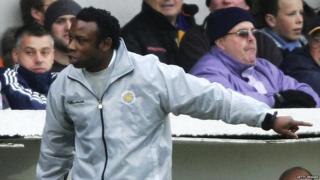 Getty Images
This has got to be a record - Leroy Rosenior only had 10 minutes in charge of Torquay United in 2007. Yes, you read that correctly - just 10 minutes.
He'd managed the club before but when he returned in 2007 it was not meant to be. On the day he signed for the club, it was bought by new owners who wanted their own man, Paul Buckle, to be in charge instead.
Now that record will take some beating ....