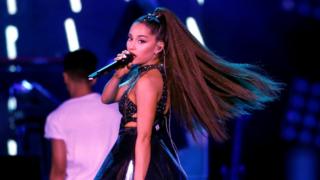 Reuters
Ariana Grande's new single 7 Rings has broken the record for most plays in 24 hours on the music platform Spotify. A whopping 14.96 million plays, to be precise.
In less than a year, pop superstar Ariana has released five worldwide smash singles from two albums, Sweetener and Thank U, Next.
7 Rings follows her hugely successful single Thank U, Next which was about her ex-boyfriends.
Here are seven things you need to know about 7 Rings...
1) Friendship
It's the second single from her new album Thank U, Next and according to Ariana, 7 Rings is all about celebrating friendship.
"Seven rings is just like.....a flex. Friendship anthem. How the homies WANT u to feel. What the 'thank u next' energy evolves into while embracing a new chapter."
2) Money
The song itself borrows from The Sound of Music's 'My Favourite Things' melodically in the verses and is as much about how much money Ariana has as it is about friendship.
3) Hidden info
Ariana teased the single in her music video for Thank U, Next where you can spot the title '7 Rings' on the number plate of the car she's driving.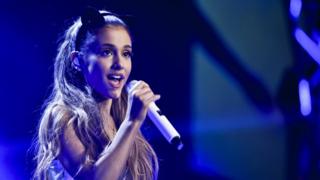 4) The rings
7 Rings is reportedly based on a shopping trip Ariana had with six of her friends, where they went to a jewellery store called Tiffany's and she bought each of them a friendship ring.
5) The number 7
The music video features Ariana living luxuriously and hanging with her girls. In it, fans have spotted the number seven hidden all over the place, including on a post box.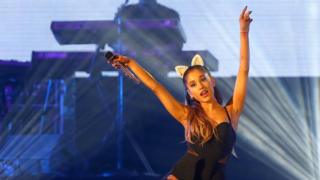 EPA
6) That ponytail
Ariana even references her famous ponytail in the song: 'You like my hair? Gee, thanks, just bought it.'
Read more about Ariana Grande's hair here.
7) Reaction
Reaction to the song hasn't all been positive, with one artist claiming she copied her song.
Rapper Princess Nokia says Ariana's latest single sounds just like her 2017 track 'Mine.'
Soulja Boy fans have also pointed out that Ariana's new single is similar to the rapper's 2010 hit 'Pretty Boy Swag.'