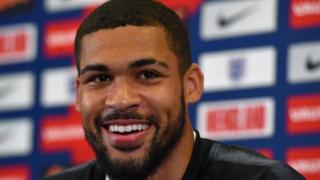 Getty Images
England International footballer, Ruben Loftus-Cheek, has taken to social media to deny reports that he's the first openly gay Premier League footballer.
It comes after rumours on social media suggested he'd already 'come out' as gay to his Chelsea teammates and was ready to release a statement.
On his personal Twitter account, he said: "Any player who came out as gay, they'd have my full support and respect. But the rumour isn't true."
There's only ever been one openly gay Premier League footballer and former Aston Villa midfielder Thomas Hitzlsperger only revealed it after he'd retired.
Who is Ruben Loftus-Cheek?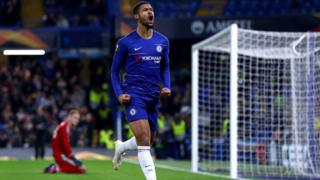 Getty Images
Ruben Loftus-Cheek is a 22-year-old England international footballer who plays for Chelsea. He's seen as one of the top young players in England.
He's played 10 times for England and has broken into the Chelsea first team, featuring for 17 times this season already.
He impressed on loan at Crystal Palace last season, where his displays were enough to earn him a spot in England manager Gareth Southgate's 2018 World Cup squad.
Why is this issue so important for football?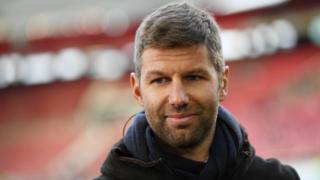 Getty Images
There are currently only two openly gay professional players currently in world football, Minnesota United's Collin Martin and Sweden's Anton Hysen.
German international footballer Hitzlsperger decided to come out in 2014 after retiring. It was seen as a landmark moment.
However, no Premier League players have followed since and, in a 2018 interview, Chelsea striker Oliver Giroud said that he believes it is "impossible" for a professional footballer to come out as gay.
Football is well behind other sports in its acceptance of homosexuality. For example, in diving, Tom Daley is openly gay and has been a strong voice for the gay community.
In tennis, former champions Martina Navratilova and Billie Jean King have been openly gay since the nineteen-eighties. In boxing, Olympic Gold medallist Nicola Adams is openly bi-sexual.