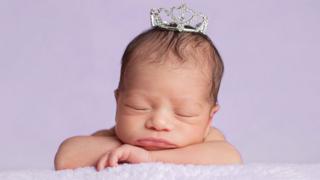 Getty Images
Meghan and Prince Harry are expecting their first child at the end April or the start of May.
While they don't know whether they're having a baby boy or girl, here's something that could help them to pick out a name when the royal baby arrives.
A report has revealed the most popular British royal baby names from the last 200 years.
They calculated the number of times certain names had been used by different royal family members in the past two centuries, and the results are... pretty much what you'd expect!
The name Albert, which was one of the public's favourites for the Duke and Duchess of Cambridge's third baby before he was born, has been given to 12 royals in total.
George was the second most popular name, having been used 10 times.
Top ten royal baby names for boys and girls
The report, done by Expedia, reveals the top ten most popular British royal baby names for boys and girls.
So if Meghan and Harry are stuck, this should give them a few ideas.
Is your name on the list? We'd love to know what you think - let us know your favourite royal baby name in the comments.