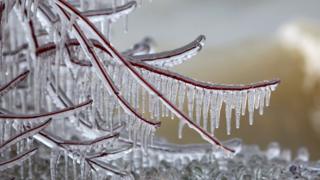 EPA
A freezing weather system is set to move over Britain this week which could unleash snow, sleet and widespread frost across parts of the nation, according to the Met Office.
The Met Office predict the cold front will move in on Wednesday, after a mild start to the month, meaning temperatures in the cities will drop as low as -1C.
The Met Office is the UK's National Meteorological Service.
They provide weather and climate services, employing more than 1,700 people at 60 locations throughout the world.
Will there be snow in the UK?
They've said some places could get snow, but that the snowfall will not be on the scale of the type that we have seen across central parts of Europe.
Sleet and snow is expected on Thursday inland, especially over hills.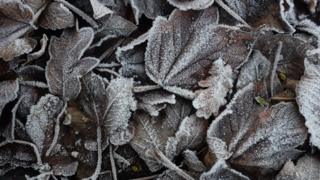 Is 'The Beast from the East' returning?
The Met Office has said we will have colder than average weather but that the extent of any snow or ice is still unknown.
The brisk winds are set to continue on Thursday while rain and hail strikes coastal areas.