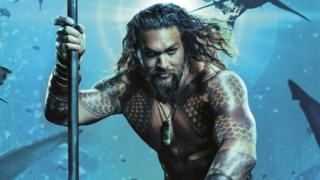 Warner Bros
Good news for Jason Momoa and the cast and crew of Aquaman - the film's earned more than $1 billion already from people going to see it at the cinema.
It's a big deal for Aquaman - $1 billion is about the same as £780 million and it's the first DC superhero film to do so well since The Dark Knight Rises in 2012.
Not many films have crossed the $1 billion mark, but the few that have include Black Panther, Frozen, Incredibles 2 and Avengers: Infinity War.