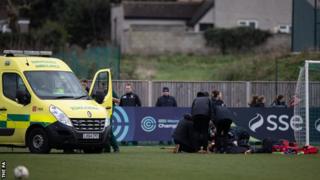 The FA
Charlotte Kerr is now out of hospital after she was injured in a women's match between Manchester United and Charlton.
Charlotte posted on social media on Sunday night: "Thank you everyone for the kind messages, really appreciate the support."
The winger was involved in a collision which left her with rib injuries. She received treatment from both Charlton and Manchester United's medical teams while an ambulance was called. She then had to wait for around 30 minutes before one arrived as there was no emergency vehicle on site.
Now people aren't happy about how the injury was dealt with.
That's because safety rules for FA competitions are different for male and female Leagues. FA rules suggest that there needs to be an on-site paramedic trained in emergency medicine for male FA Cup games but not for the women's version which is called the Super league.
FA rules states that female league clubs can opt to have a paramedic on site but it is entirely up to them.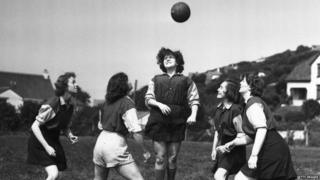 Getty Images
It's not the first time that there have been arguments about equality in football.
Last year, New Zealand's women's football team, the 'Football Ferns', were told they would now get the same pay as their men's team, the 'All Whites.'
The Norway Football Association signed a similar agreement last year, where their male and female footballers would be paid the same amount.
The New Zealand deal means women playing for the national team will receive equal payments and prize money.
This is very different to the UK where the annual global sports salaries survey in 2017 said that the average woman playing in the FA Woman's Super League (FAWSL) is paid £27,000 annually - about one percent of the salary of a male Premier League player.
What do you think? Should more be done to make football equal for men and women?