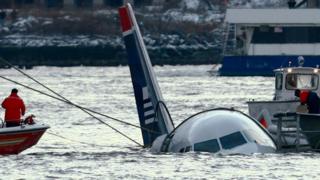 Getty Images
It's been 10 years since a heroic pilot managed to save the lives of all of his passengers by crash landing into New York's Hudson River.
Captain Chesley "Sully" Sullenberger's quick thinking when the plane's engines failed helped protect all 155 passengers and crew.
After the event, the Governor of New York, David Paterson, called it the "Miracle on the Hudson".
It's arguably the most famous emergency landing in flying history and it's even had a film made about it starring Tom Hanks.
Why did the "Miracle on the Hudson" happen?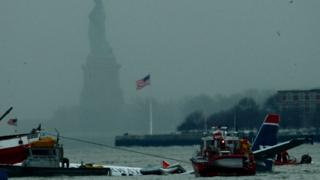 Getty Images
Less than a minute after his flight left LaGuardia airport for North Carolina, Captain Sullenberger told air controllers both the plane's engines had been broken by a flock of birds.
He had only moments to make the decision on whether to try to make it to the airport runway or make the risky landing on the River Hudson.
Realising he wouldn't make the runway he chose the river, hitting the minus seven degrees water at 140 mph.
All 155 passengers and crew survived the impact, with only five major injuries. Sully was the last person to leave the aircraft, checking it over twice before escaping.
Investigators have since said that landing on the river was the only choice he could have made that would have saved the plane.
"We had a Miracle on 34th Street. I believe now we have had a Miracle on the Hudson.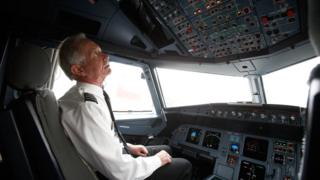 Getty Images
Captain Sullenberger had been flying for 40 years before the so-called "Miracle of the Hudson".
During the event he was said to be extremely calm, with the New York mayor calling him "Captain Cool".
When he called his wife to tell her what had happened, he simply told her that there had been an accident.
"At first I thought it was something minor, but then he told me the circumstances and my body started shaking."
Not only did he manage to save all of the passengers on the plane, he also managed to get his luggage back from the partly submerged aircraft.
He retired as a pilot shortly after the event in 2010.
In 2016, his life was made into a film called "Sully", starring Tom Hanks.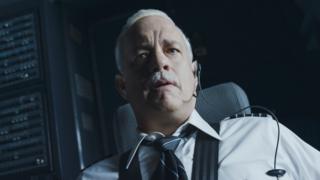 Warner Bros