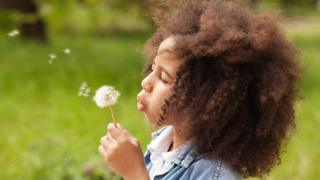 Getty Images
The air around us is affected by lots of different things and it can have a big impact on our health.
Today the government has published a new plan with ideas for how to tackle air pollution in England.
Air pollution is when harmful gases or particles get into the air we breathe.
There are lots of things which can make air 'dirty' for example fumes from traffic and vehicles, power stations and people smoking.
It can cause both short and long term effects on someone's health, especially for people with heart or lung conditions such as asthma.
Air pollution can shorten lives and damages quality of life for many people.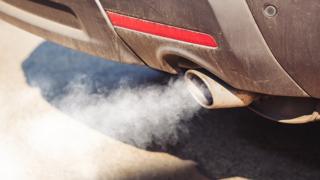 Getty Images
The government's Clean Air Strategy includes new rules for farms, open fires and wood burning stoves.
It hopes the plan will halve the number of people breathing in harmful particles by 2025.
One issue is the burning of fuels such as wood and coal in open fires and stoves in homes.
The most polluting fuels will be banned and only the cleanest stoves will be sold by 2022.
Farming is also a problem.
It's the biggest creator of the gas ammonia because of slurry and other rotting farm waste and fertiliser.
"Breathing dirty air is associated with a host of health problems, from asthma to cardiovascular disease and lung cancer, and all too often it is the most vulnerable - children, older people and those from poorer backgrounds - who are hit hardest. In short: clean air helps you live longer."
There will be new regulations to enforce low emission farming techniques.
Environment Secretary Michael Gove has said "We must take strong, urgent action" on air pollution.
The plan's been announced just days after the family of a nine-year-old girl who died from asthma were given permission to apply for a new inquest into her death.
Ella Kissi-Debrah lived close to one of London's busiest roads.
New evidence suggests her death could be linked to unlawful levels of air pollution.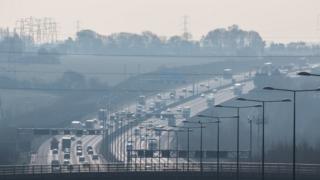 Getty Images
What do people think of the plan?
Efforts to tackle air pollution will of course be welcomed by many, but not everyone is happy.
Some environmental campaigners say the scheme is vague and severely lacking in detail.
They also don't think the plan proposes anything new to tackle roadside dirty air.