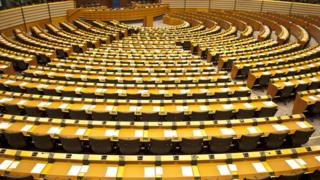 Getty Images
If Theresa May's Brexit deal is approved, she will be able to go ahead with her plans for how the UK will leave the EU.
First, a vote will pass to the European Parliament, which decides on new laws for the EU.
Then, the EU Council - which sets the general political direction and priorities for the group of 28 countries - will need to approve it.
If this all happens, then at the moment the UK's EU membership ends, the UK will enter a transition period with all sorts of temporary rules to help businesses that work with people in the EU, and people who want to do things like go on holiday in Europe.
The transition period is due to end at the end of 2020, which is when the new economic and political relationship between the UK and the EU will completely take over - but we don't know exactly what that will look like yet.
This transition period can be extended by one or two years, if everyone agrees.
(Find out what could happen if the deal gets rejected here.)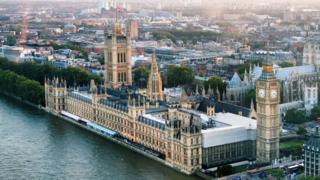 Getty Images
What is Theresa May's Brexit deal?
Mrs May's Brexit deal, on which MPs will be voting, includes two parts:
An

EU withdrawal agreement

, which sets out what will happen when the UK leaves the EU on 29 March 2019

Accompanying

political declaration

, which outlines what the UK and EU's relationship will be like once the transition period comes to an end
Whatever happens, on 29 March 2019 at 11pm, the UK will officially end its membership of the EU. The parliament in Westminster has already voted to make that a law.
What happens after that moment is what is due to be decided next week.