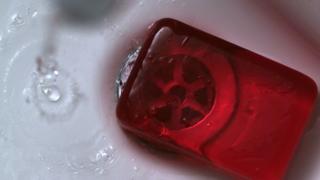 Bars of soap are making a comeback in the UK.
Soap was once viewed as more likely to hold germs and dirt, leading to the popularity of bottled soap in the late 1990s.
But in the year to September 2018, supermarket shoppers spent £68.3million on soap bars - nearly £2 million more than the previous year.
The figures, from Kantar Worldpanel, show sales grew faster than liquid soaps and shower gel products over the same period.
Why? Well, analysts say families are ditching products which come in plastic bottles because of an increased awareness of pollution in the environment.
Do you think you should use soap over shower gel? Do you think gels should come with less plastic packaging? Let us know in the comments or emailing us at newsroundschools@bbc.co.uk