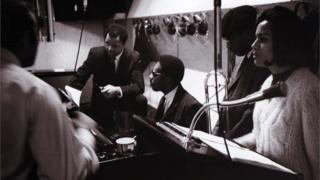 Getty Images
It's the 60th anniversary of Motown records.
The record label launched the careers of some of the most influential black music artists of the 20th century.
It was founded in 1959 by black music producer, Berry Gordy. "Motown" gets its name from "Motor City", the nickname for Detroit where the label was founded. At the time the biggest car manufacturer, Ford was based here.
Its sound continues to influence our favourite music stars today.
Here are five ways Motown changed music forever...
1. Bringing black musicians into the mainstream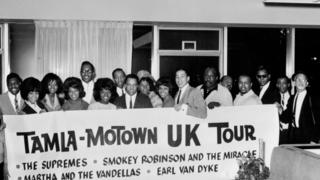 Getty Images
It's hard to imagine a world without the likes of Beyonce and Rihanna topping the charts. Back in 1960s America, the music landscape was very different for ethnic minority artists.
Black musicians struggled to get their records played on mainstream radio stations and were rarely invited to perform on TV. Motown boss Berry Gordy knew he had to create black music that was appealing to a white audience.
The Motown sound was sophisticated, upbeat crossover between pop and soul and it propelled the likes of Marvin Gaye, Michael Jackson and Stevie Wonder into the mainstream. By the end of decade, 79 Motown records had made it into the American top-10.
2. Introducing some of the biggest selling music stars of all time..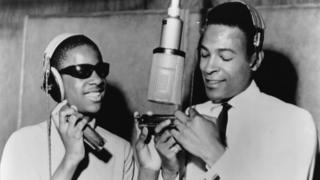 Getty Images
Motown helped launch the careers of lots of musical icons. The likes of Diana Ross, Lionel Richie, Stevie Wonder, Michael Jackson and Marvin Gaye all came through Motown. Even if you're not familiar with these names, you're guaranteed to have heard some of their music.
It's because loads of current stars have used the Motown sound without even realising it. For example, Ed Sheeran is currently being sued by the family of Marvin Gaye because they think there are similarities between his "Thinking out loud" song and Marvin Gaye's 1973 hit, "Lets get it on". If he loses Ed will have to pay upwards of $100 million!
Want to test your Motown knowledge? Why not check out our quiz below...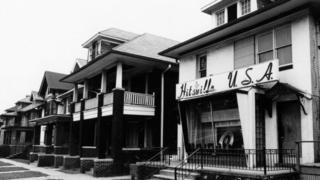 Getty Images
Berry Gordy worked at Ford motorcar factory before becoming a music producer and believed that he could create the first assembly line for music. It's thought he modelled Motown on this, making a good product, then making something similar, and making it quick.
He'd have different people doing different jobs: song writers, performers, quality control producers all at his disposal. This model can be seen today, especially with producers like Simon Cowell churning out music in short bursts. The recent wave of K-Pop also follows this assembly line model.
4. The start of girl power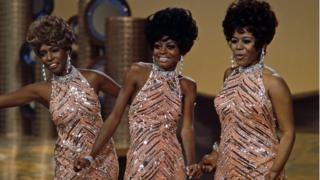 Getty Images
Motown introduced and popularised the idea of world-beating girl groups. The Supremes (Diana Ross & The Supremes) was not only Motown's most successful girl group, but also one of the most popular groups of the twentieth century, rivalling the Beatles at their height.
They had 12 number one hits in America, 13 UK top-10 hits and their work helped take black female pop into the mainstream. They weren't alone. There was The Marvelettes, Martha and the Vandellas and The Velvelettes to name just a few.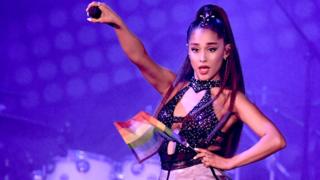 Getty Images
Lots of our favourite musicians have used part of Motown songs to create some of their biggest tracks. Whether its rap, soul, pop or R&B, Motown lives on all over the place. British soul artist, Amy Winehouse, for example, sampled Motown song "Ain't no Mountain High Enough" for one of her biggest hits, "Tears dry on their own".
Popstar Ariana Grande has used Motown in her music as well. She sampled the Diana Ross track, "I'm coming out" in her 2014 hit, "Break Your Heart" and sang with Stevie Wonder on "Faith".