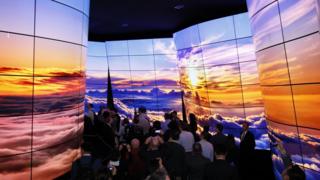 CES
One of the biggest and most important technology shows in the world has taken place in Las Vegas this week.
The Consumer Electronics Show - known as CES - started on Tuesday and finishes on Friday with over 180,000 people expected to visit.
At the show, companies are showing off some of their latest exciting gadgets. They've been getting together for this festival of fun doing so for over half a century.
Here's some bits of technology to look out for at this year's event and then let us know what techy invention you'd love to see in the comments below.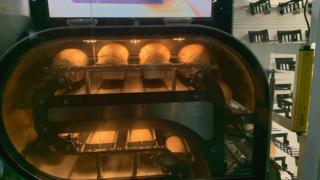 Rory Cellan-Jones
What do you get when you cross a vending machine and a loaf of bread? The bread bot, of course!
The bread bot is a bread-making machine that mixes, kneads, bakes and sells bread like a vending machine.
It bakes 10 loaves an hour and experts think it'll be at a shop near you sooner than you think.
Take that, GBBO!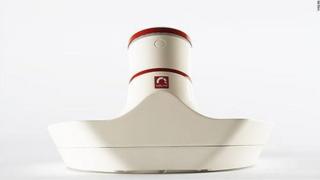 Mookie
Smart speakers are all the rage these days.
You can switch on your lights with them and even control your music. At CES 2018 experts predicted that we'd soon be able to use smart speakers to flush our toilets.
CES 2019 promises to introduce even more smart speaker 'skills' like this including telling you where your pet or TV remote is hiding and controlling your piano.
If that's not enough, one company is releasing a pet food dispenser that recognizes each pet's face and then dispenses the correct food. No more separate bowls for your cats and dogs!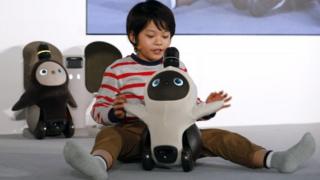 EPA
There are lots of new robots on show at the 2019 CES.
One company called 'Groove X' thinks it's invented the first robot with the ability to 'touch hearts'. It'll even give you a lovely warm hug.
And, if you like a selfie you'll love "Occo", the photo-taking model that interacts with people at events before getting them to pose for snaps.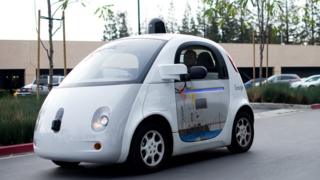 Getty Images
You've probably heard of, and even seen, the little 4G icon on your phone. It's the thing that connects your phone to the internet when you're out and about.
Well, move over 4G because 5G is coming to make everything that bit quicker.
The new speedier network is going to be available for the first time this year and big tech companies are expected to show it off at CES. Experts say 5G will bring us closer to a world of driverless cars.
What will be the big reveal?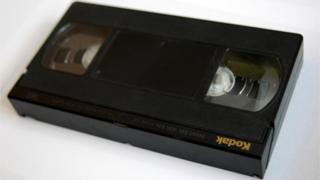 Getty Images
Did you know that the first ever VHS tape was unveiled at CES in 1977? (That's how millions of people used to watch films before DVD's...sorry, Netflix, came about).
We want to know what inventions you'd like to see. Flying cars perhaps? Or, a wearable smart tablet?
Or maybe even a robot that folds your clothes? Let us know in the comments section below.