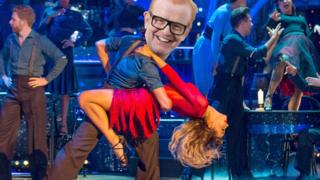 Radio host Chris Evans has confirmed that he has agreed to take part in next year's series of Strictly Come Dancing.
It's unusual to make an announcement like this as usually the celebrity contestants are kept a complete secret until shortly before the series begins.
"I have said yes," he told BBC One's The One Show, although he added he hasn't made it completely official yet by signing any paperwork.
"Everyone puts it off and tries and keep it a secret. No, announce now. We're doing it now," he said.
He has also said that rhythm is "not really" his natural forte, so we'll have to wait and see whether or not he'll be any good in the ballroom!
So we want to know, who do you want to see in the ballroom next autumn?!
Do you have a favourite celebrity who you'd like to see on the dance floor? Let us know in the comments below!